Kansas City is rich in history and culture—both of which are reflected in the architecture of the city. There are a huge variety of architectural styles represented by Kansas City homes, each revealing a piece of history. If you're interested in Kansas City real estate, below are a dozen of the most popular architectural styles represented in this American heartland city.
1. Art Deco
Art Deco
homes in Kansas City were likely constructed between the 1920s and 1930s. Art Deco homes sought to find a balance between practical functionality and luxury. Look for characteristics like both modern (steel, glass) and traditional (wood, stone) materials, as well as geometric designs with sharp angles. These homes also commonly have the repetition of artistic details throughout the home, including parapets, spires, and bold colors.
2. Colonial Revival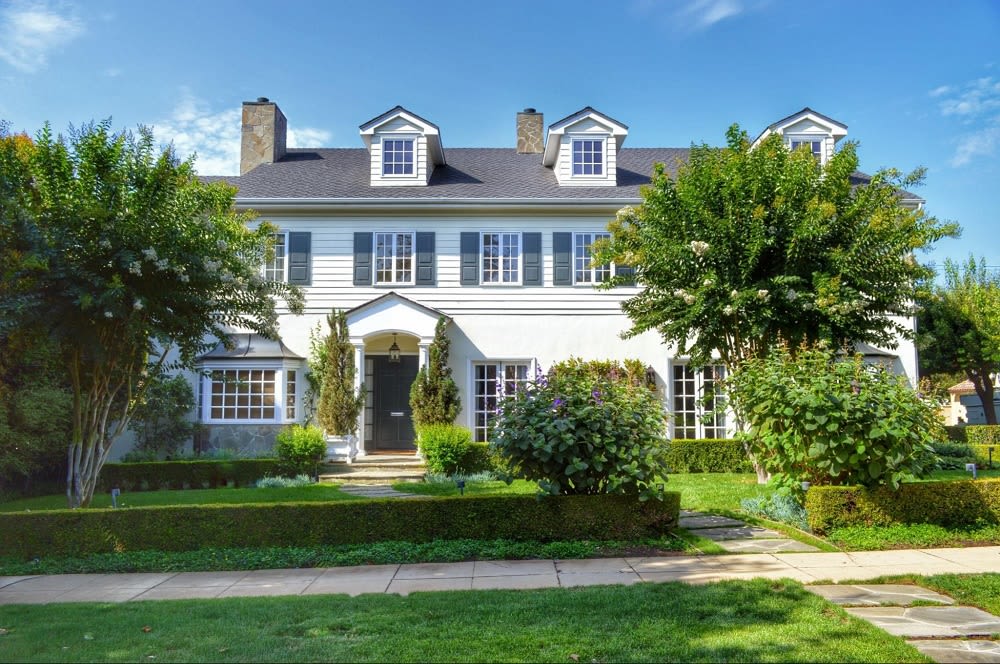 Colonial Revival
Kansas City homes for sale stretch between the early 1900s and 2022, as it remains a popular architectural design in new construction. Typically, Colonial Revival homes feature a narrow width, low foundation, one to three stories, and fireplaces. Other key features include shutters, decorative molding, large windows, symmetrical design, and simple interior layouts.
3. Craftsman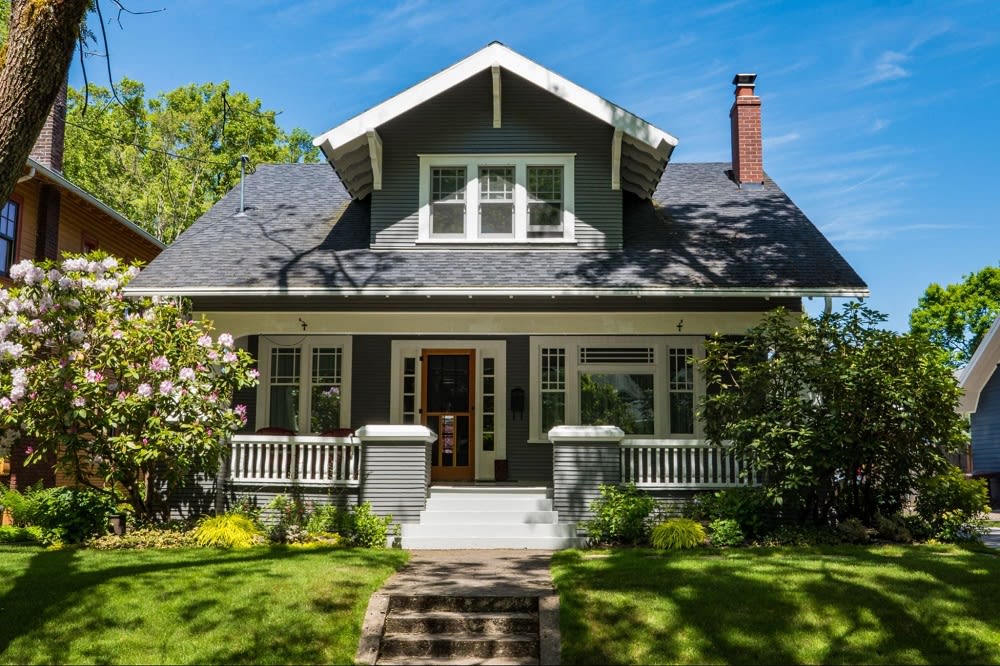 Craftsman
homes in Kansas City are likely to have been constructed in the early 1900s. Look for properties with natural materials like wood and stone, a low roof, painted siding, large picture windows, wide porches with thick columns that taper upward, and decorative stucco or stone details.
4. Kansas City Colonnaded Walk-Up Flat
The
Kansas City Colonnaded Walk-Up Flat
architectural style was built by the hundreds between the early 1900s and 1930s. This unique apartment building can be spotted easily among Kansas City homes for sale. Look for three-story buildings with four columns, usually surrounding stacked porches that crawl from the first floor to the top unit. Each apartment will have its own porch, a large dining room, narrow kitchen, large living room, and two to three bedrooms. These apartments are known for large windows and a skylight shaft that connects to each unit. The closets often have automated lights that activate when the doors are opened and that date back to the original construction.
5. Kansas City Shirtwaist
Kansas City Shirtwaist
is a regional style specific to Kansas City real estate. These homes were built from the early 1900s to the 1920s. You may have also heard them referred to as a Midwest Shirtwaist. Look for a two to three-level home with a brick or limestone first floor and stucco or wood lap siding on the upper floors. These homes will have a stone or brick front porch and a steeply pitched gabled roof. The interior will have a staircase that connects all levels on one side of the house, with a side door on the main level to reach the driveway. Kitchens are typically found at the back of these homes and usually include a back door.
6. Mid-Century Modern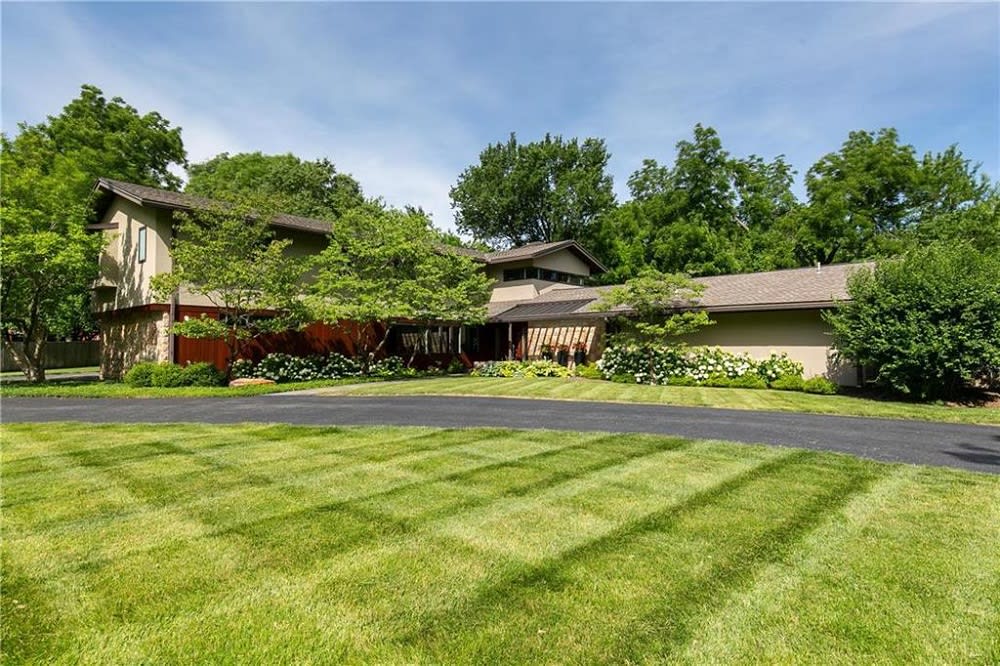 As the name suggests,
Mid-Century Modern
Kansas City homes were built in the mid-19th century. Look for homes with an emphasis on right angles, sharp clean lines, minimal or no ornamentation, and an abundance of natural light. Inside, buyers should see an open floor plan and may see a split-level layout.
7. Neoclassical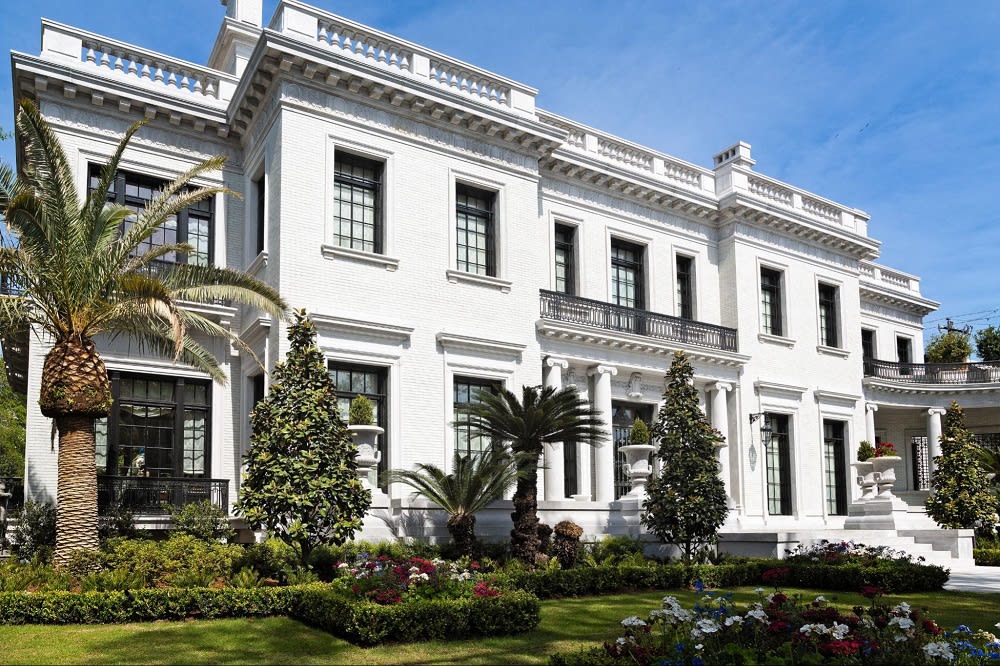 Neoclassical
Kansas City real estate was popular around the early 1900s. Kansas City real estate may be Neoclassical if the property embraces a grand scale. Look for geometric shapes and massive columns. If it reminds you of the Pantheon, villas from the Italian Renaissance, or the US Capitol building, you can be sure it's a Neoclassical design.
8. Prairie
Prairie
-style Kansas City homes for sale may be recognizable as "Frank Lloyd Wright"-style homes. Built in the early 1900s to the mid-1910s, the Prairie style focuses on nature and flat planes. If the house is distinctly horizontal, with a wide layout, it may be a Prairie-style home. Look for a stucco or brick facade, large central chimney, asymmetrical open floor plan, and limited ornamentation.
9. Queen Anne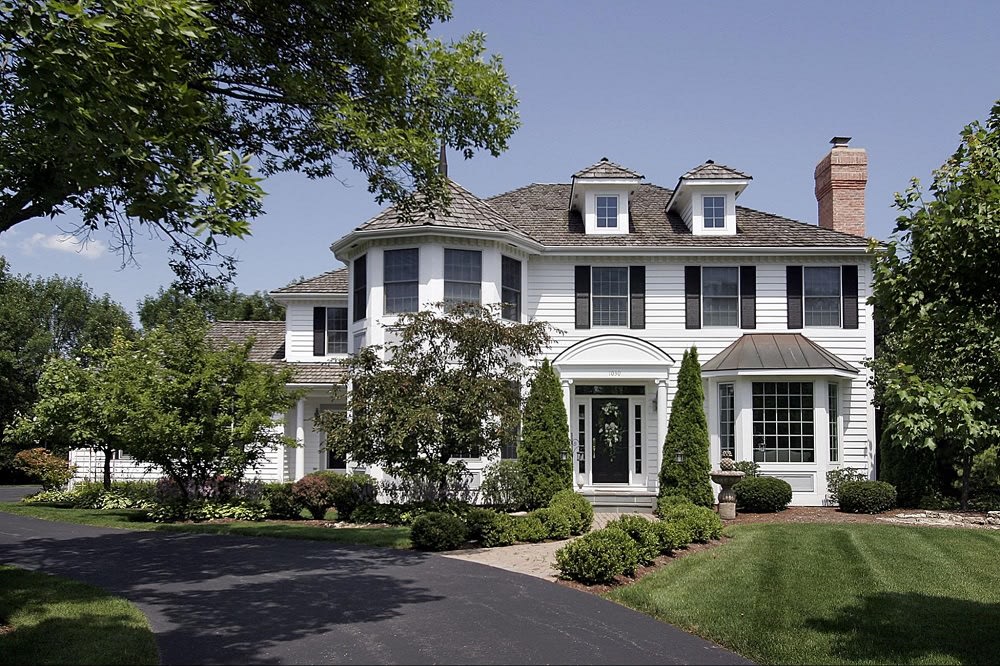 Queen Anne Revival
homes in Kansas City were built in the late 1880s to 1910s. If the property has a tower, decorative trim, a steep roof with cross-gables, half-timbered walls, and a large porch, it's likely a prime example of Queen Anne Kansas City real estate.
10. Renaissance Revival
Renaissance Revival, or
Italian Renaissance Revival
, homes in Kansas City were likely built between the end of the 1800s and 1930. Homes in this style are impressive in scale, with masonry construction, a low-hipped roof with parapets, and windows with rounded arches. The rounded arch is also often seen with the front door. It's also common to see columns, pedimented windows, porticos, and balustrades.
11. Romanesque Revival
Kansas City real estate in the
Romanesque Revival
style is likely to have been built between the late 1800s and 1910. A Romanesque home will feature a fortress or castle-inspired exterior, a hipped roof with a steep pitch, massive round arches, a stone or brick facade, and corner towers. If it looks like it was inspired by a medieval fortress, it's likely Romanesque.
12. Tudor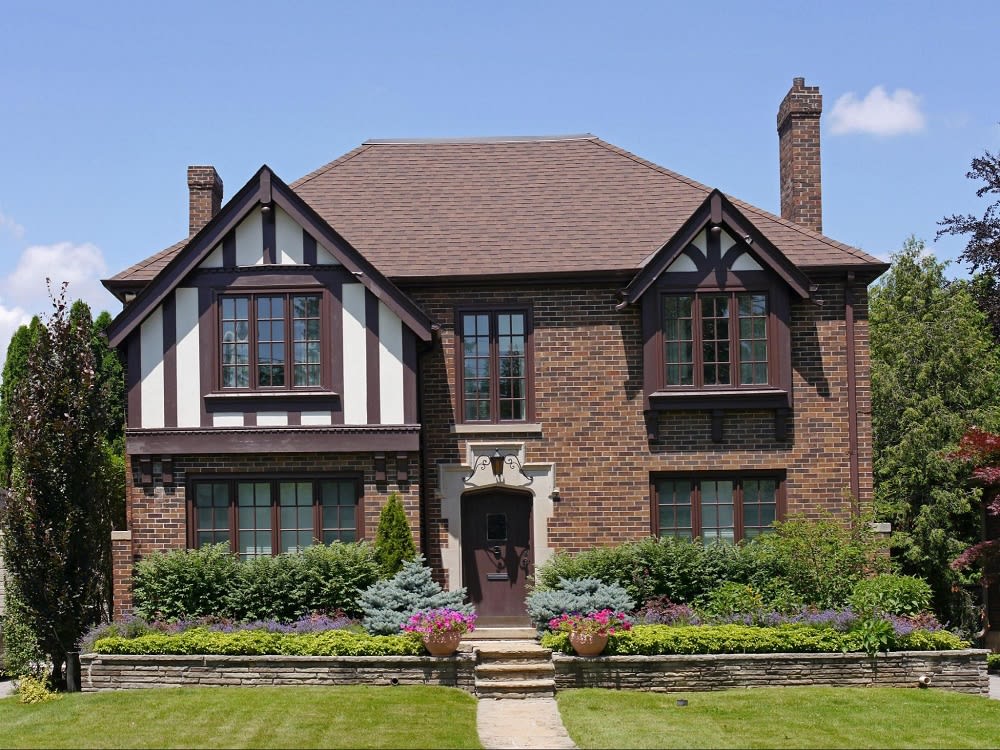 Tudor Revival
homes were built between the early to mid-1900s in Kansas City. A Tudor Revival, like a Queen Anne, will include half-timbered walls and usually also feature arched doorways, diamond-patterned windows, more than one chimney, and stucco, slate, stone, or brick for the facade. It will likely also have a steep gabled roof and a massive asymmetrical layout.
Searching for Kansas City homes for sale?
Kansas City has a rich civic history and many beautiful architectural styles to choose from. If you're interested in learning more about Kansas City real estate, be sure to reach out to the real estate agents at
Locate KC
for local expertise and outstanding customer service.